Customer Interview: Reinardt Cromhout – UIS Organic Laboratory in Pretoria, South Africa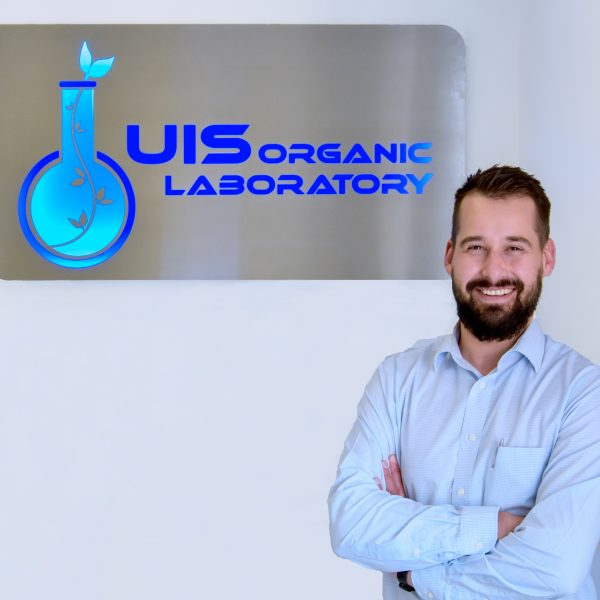 SCION Instruments were delighted to catch up with Reinardt Cromhout, the Laboratory Manager at UIS Organic Laboratory in Pretoria, South Africa.
Reinardt is responsible for the SANAS accredited organic laboratory that specialises in the analyses of environmental and petrochemical contamination in air, water, and soil samples.
Can you tell me a bit about UISOL, your market, and UISOL's unique position in it?
UIS Organic Laboratory (UISOL) was founded in 2007 as a privately-owned company. Committed to remaining in the forefront of scientific technology, the laboratory is equipped with the latest in analytical instrumentation to yield accurate, reliable, and verifiable results consistently.
Our goal at UIS Organic Laboratory is to be the leading Organic and Environmental laboratory. We are committed to providing our clients with a personalised analytical testing service, and to build relationships with various industries. By using a combination of in-house developed and EPA methodologies we offer accurate, precise and reliable analytical results for the evaluation of environmental contamination.
Demand for analysis in South Africa is growing. We have major challenges in SA market, such as contamination's from leakages in old/abandoned factory underground fuel storage tanks and ruptured transport lines. Since South Africa is also catching up quickly on regulations, we are already creating our specialties in Dioxins & Furan analysis, and even cannabis/CBD analysis markets".
How have SCION Instruments helped your productivity?
"UIS Organic Laboratory uses highly specialized instrumentation and techniques (SPME GC-MS/MS, GC-MS, GC-ECD, HPLC and GC-FID) for the detection of trace organic contamination's. Some 40,000 samples per year are handled by 30 trained staff, who are also responsible for first line basic maintenance and upkeep of the instrument park, which includes 10 SCION units.
With our fast turnaround time requirement (sometimes in under 12 hrs), we prefer the SCION instruments. They are simply more robust. We really enjoy the S/SL and PTV inlets: they handle our typical dirty matrix samples a lot better than other makes. Because we effectively spend less time (and cost) on maintenance, this allows us to keep focused on producing reliable data for our customers as much as possible.
And, when we must do routine maintenance or smaller service jobs after all, these are generally simple and easy to execute tasks that can be completed quickly. Some of our systems have been in operational service for well over 20 years, and still produce reliable results as before.
SCION also provides the platform flexibility we need. This allows for easy modification, adding methods as needed/dictated by our market w/o too much hassle. Labs in our local market look for that flexibility and a short payback on investment. SCION instruments clearly provide a cost-effective robust solution, combining high productivity with the lower operational costs that commercial labs simply need.
Also, many of our systems are MS based, and they too are very robust. Cleaning is a rarity for us! We have systems that have gone without an Ion Source cleaning for over 1 year, which is exceptional. The lack of lenses in the new quadruple designs is a further advantage: what is not there, does not need cleaning. We love the large capacity 400L pump: It ensures were back up fast in cases we do have to go in and maintain our Mass Specs. In one case where we accidentally broke the column, the pump did not even twitch, and simply kept running. We were running samples in 30 minutes after installing the column again".
How does our local support fit in?
"The local Support is critical to us – we can (and must) do a lot ourselves in UISOL, but Gibbstech is our go-to place when we need some help. We can always make a quick phone call to them, and these guys will help us, even when on the road. To us, their advice or quick shipping a part, makes all the difference to our productivity. We simply have to be back in business the same working day".
How do you see UISOL's future and what are your key challenges ?
"UISOL is confidently growing in a market where others have tried and abandoned or failed. We have a clear strategy forward and are confident in the future. We see challenges for decreasing LOD requirements in environmental analysis with new regulations. PFOS/PFAS is becoming an issue now, just as fuels fingerprinting growing more important. With the SA fuels market being so specific, things like diesel aging & biomarker analysis are completely different here, as compared to anywhere else in the world."
Thanks to:
Reinardt Cromhout, UIS Organic Laboratory, Pretoria, South Africa
http://www.uisorganiclaboratory.co.za/ 
Gibbs Technologies, KwaZulu-Natal, South Africa
Contact Us
For further information on SCION Chromatography products and how it can benefit your business, why not contact a member of our sales team today sales-eu@scioninstruments.com. We are always delighted to help.