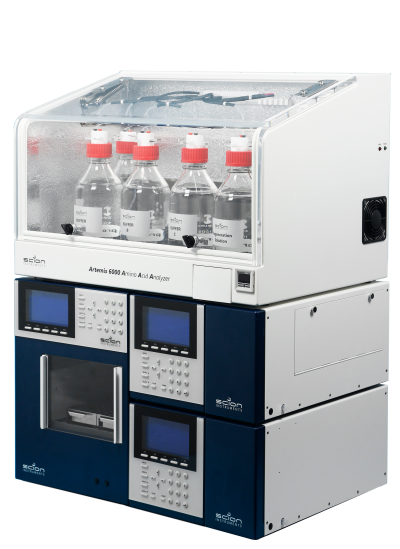 Artemis 6000 Amino Acid Analyzer
The SCION Artemis 6000 Amino Acid Analyzer is as a turn-key solution complete with a sophisticated HPLC system, ready-to-use buffers, reagents and columns. The Artemis 6000 combines the advantages of the classical ion exchange separation methods with the modern techniques of HPLC. Specifically configured and designed for routine or research amino acid determination, the SCION Artemis 6000 is the complete Amino Acid Analyzer to today's modern laboratory.
Amino Acid Analysis made easy with the Artemis 6000.