SCION Instruments Gas Chromatography Instrumentation Overview
SCION Instruments designs, develops, supplies and supports a range of gas chromatography instrumentation including GC, GC-MS, LC and Compass CDS (chromatography data system) product lines.
SCION prides itself for manufacturing in The Netherlands supported by its UK facilities in Livingston, Scotland. The company maintains a global infrastructure to support sales around the world. As well as providing support for SCION Instruments customers, there is also service and support available for users of legacy Varian systems.
We understand that choosing the right gas chromatography instrumentation can be difficult, which is why we have summarised our most popular products and their key features in this product overview, to help you make an informed decision.
SCION 456 GC
The SCION GC is the perfect gas chromatograph for many applications without compromise on functionality and performance.
When your requirements demand more functionality or you want room to upgrade, the SCION 456 easily meets your need. Supporting three injector and four detector positions (including the mass spectrometer) with full independent access, no other gas chromatograph system provides this capability.
Scion 456 GC is the platform for over 50 different configured analysers for petroleum, petrochemical, and specialty gas application.  A staff of highly experienced chromatographers can assist you to build a special analyser to meet any application need. The perfect GC for many applications that saves space without compromise on functionality and performance.
Highlights
Ultimate flexibility/configurability.
Large capacity, fast ramping oven (150°C/minute)
Capacity: 3 Injectors, 3 Detectors + MS.
Full Electronic Flow Control (EFC), up to 21 channels at 0.001psi resolution.
Large full colour screen, multiple languages supported
Flexibility to add samplers, valves, valve oven, backflush and column switching capabilities, etc., programmed and controlled and through CompassCDS
Discover the SCION 456 GC today.
SCION 436 GC
The SCION 436 GC is the perfect gas chromatography instrumentation for many applications that saves space without compromise on functionality and performance. Capacity for 2 injectors, 1 GC detector plus a mass spectrometer makes the SCION 436 a perfect match for your analyses. A 9 inch touchpad provides direct access to all GC functions and basic tuning.
Features
Compact footprint
Fast ramping oven (170°C/minute)
Flexible 2 channel architecture
2 Injectors, 1 Detectors + MS
Electronic flow control (EFC), 3 channels 0.001psi resolution
Large full colour screen, multiple languages supported
Full automation capabilities through CompassCDS software and auto sampler
Discover the SCION 436 GC today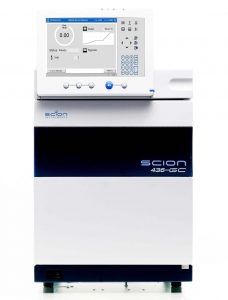 SCION SQ GC-MS
The SCION (SQ) GC-MS is a piece of gas chromatography instrumentation designed for today's fast paced analytical laboratory. Innovative design features such as a Lens-Free ion path, heated ion optics and an Extended Dynamic Range (EDR) detector enable the SCION SQ to deliver accurate quantification and identification on a routine basis, even in complex matrices. As ions pass through a mass spectrometer a significant portion is lost every time they encounter a lens. Due to its unique design the SCION SQ doesn't have any lenses thus increasing the sensitivity of the instrument by reducing ion losses.
Highlights:
Innovative lens-free ion path delivers simplifies tuning
Off axis source and detector increase sensitivity
Active focusing Q0
Dual filament source increases uptime
Compound-based scanning software
Discover the SCION GC-MS today.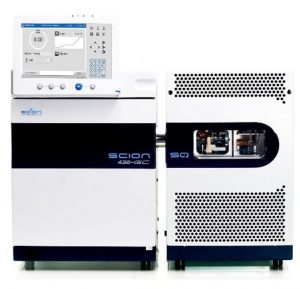 SCION GC Analysers
SCION has the experience and know-how to provide pre-configured gas chromatography instrumentation that is ready at power up to handle your key applications. SCION has more than 50 standard, pre-configured systems available to meet a wide variety of applications, such as SIMDIST, DHA, RGA and others. If you have an analytical challenge to solve then our long experience in designing, configuring and manufacturing complete systems, with all their analytical benefits, ensures you get the solution that's right for you.
Discover the SCION GC Analysers today.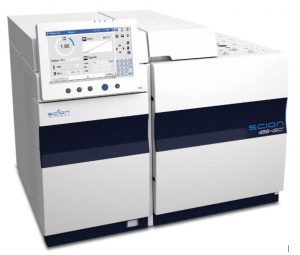 LC 6000
The Scion 6000 Series HPLC aims for confidence in results through outstanding life-time performance. A robust design maximises uptime and productivity levels whilst minimising cost of operation. The SCION 6000 Series offers an array of automation options for workflow optimisation, making our lab experience the best and easiest possible.
Key Values:
Superior gradient performance and excellent flow rate precision
Excellent injection volume precision and ultra-low carry-over
Best Chromatography
Excellent Detector Performance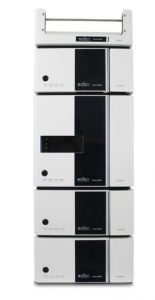 Compass CDS
CompassCDS is an industry-proven, powerful and operator friendly networked chromatography data system software solution developed throughout the last 20 years according to requirements of our customer base. With its intuitive, easy-to-use and application and information-rich user interface and its unique capacity for customization, CompassCDS provides operators with a powerful tool for a variety of operations in different analytical fields.
Available as a standalone or fully networked client/server application, CompassCDS meets the broadest spectrum of customer's requirements. The CompassCDS product suite includes a number of industry-specific plug-in and add-on modules for specific calculation and reporting, and long-term archiving of raw and meta data. It integrates easily into the existing IT environment and seamlessly interfaces with LIMS, ELN, ERP (SAP) and PCS/SCADA in order to facilitate, accelerate and automate data exchange, and helping to lower per sample costs and increase overall efficiency of the whole development and production process, starting from R&D over IPC to final QA/QC.
Discover the Compass CDS today.
Versa Automated Headspace Vial Sampler
Static headspace is one of the most popular techniques for gas chromatography due to its versatility for analysing volatile organic compounds (VOCs) in a complex variety of matrices. This is because it eliminates tedious sample preparation steps, as well as prevents contamination problems that are common to other sample introduction techniques.
Versa is the perfect gas chromatography instrumentation for applications which require all the advantages of headspace analysis, available to fit any budget.​
Discover the Versa Automated Headspace Vial Sampler today.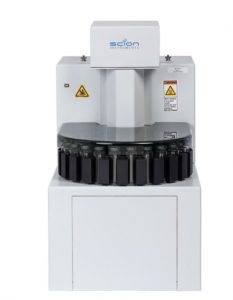 HT3 Static and Dynamic Headspace System
Static Headspace analysis is a time-tested and robust technique for the analysis of volatile compounds in almost any matrix. The popularity of the technique is due to Headspace analysis providing a clean, reliable result.
Dramatic improvements in sensitivity are achieved with the new Dynamic Headspace option, while maintaining the ruggedness and reliability of a traditional Static Headspace instrument.​
Discover the HT3 Static and Dynamic Headspace System today.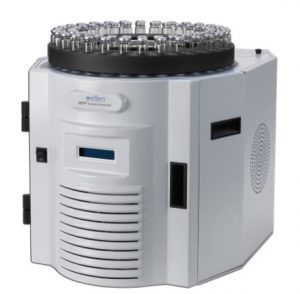 Get in Touch for More Information about our Gas Chromatography Instrumentation
To find out more about any of SCION's Gas Chromatography Instrumentation, or to enquire about a price, please get in touch with a member of our team today.
If you would like to keep up to date with our latest articles, research and product news, why not sign up to our monthly eNewsletter via the Sign-Up button below. Alternatively, join us on your favourite social media channel via the links below.