Techcomp Appoints New CEO for SCION Instruments and Opens Techcomp Middle East Operation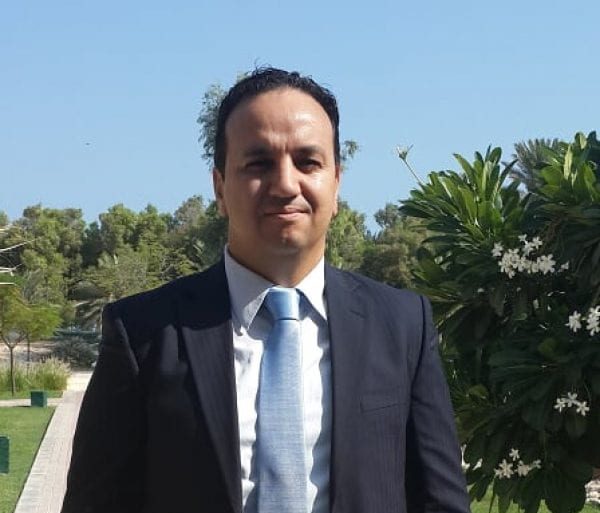 Techcomp (Europe) Ltd (TEU) has appointed Khalid Tafrasti as the new CEO for Scion Instruments Ltd to oversee operations in The Netherlands, UK and various sales and service offices world-wide.  Khalid has more than 20 years of experience in the Petrochemical GC Analyser business most recently with AASolutions FZCo, the company he founded in Dubai.  In a related transaction, TEU has acquired AASolutions FZCo and re-named the business Techcomp (Middle East) FZCo (TME).  TME will continue to represent the broad platform of existing brands and Scion Instruments providing Petrochemical applications in the Middle East region.  In addition, TME will offer sales and service support for other leading Techcomp brands such as Edinburgh Instruments, Precisa Gravimetrics, Froilabo and Techcomp's strategic partner Hitachi HKK Centrifuges.
Commenting on the appointment and transaction, TEU Group CEO Chris O'Connor explained, "We have been searching for an experienced GC/MS Analyser professional to lead Scion Instruments since we acquired the Varian assets from Bruker in late 2014.  Khalid joining our Scion team, and the subsequent opportunity to integrate his Middle East business into the Techcomp Group, is the perfect scenario for us.  In addition to bringing Khalid's exceptional industry talent to lead Scion's future strategy, it secures an excellent platform for Techcomp to expand our presence and support in the region for all of the other Group businesses".
Khalid returns to the Netherlands to begin his new role on 12 March 2018 and will be based at the Scion Instruments GC Analyser centre in Goes.  Techcomp also announces that Latif Faroqui has been appointed as General Manager for the new TME operation, Latif has more than 12 years of experience in the Petrochemical GC Analyser market based in Dubai. 
Reacting to his appointment, Khalid added, "I'm delighted to be taking up the challenge as Scion Instruments CEO and to be part of the next phase of Scion's development as an expert and an evolving brand in GC/MS Analyser technology.  With the talented team already in place and the legacy of the Varian GC installations around the world, our opportunity to support customers with their applications is second-to-none".
TME will be launched at Arablab in Dubai on March 18th where all of the existing brands and the full range of Techcomp businesses will be represented.
About Techcomp (Europe) Ltd
Techcomp Europe Ltd, based in the UK, comprises of a group of European companies involved in the manufacture and distribution of analytical systems, life science equipment and laboratory instruments with operations dating back to 1920.
The Group consists of Scion Instruments – (with operations in the UK and The Netherlands) experts in Gas Chromatography, Analysers and Single Quadrupole Mass Spectrometry, Edinburgh Instruments – a leading photonics technology manufacturer, Froilabo – (with factories in France and Romania) specialising in Ultra Low Temperature technologies, Precisa – (manufacturing in Switzerland) offering a complete range of high precision metrology and weighing solutions, Dynamica – (based in the UK) that supplies a wide range of analytical and laboratory instruments and Edinburgh Sensors – (with operations in Scotland) supplying end users and OEMs with a wide range of IR Gas Detection systems.
The Group products are distributed across Europe with direct support from local factories and commercial teams, throughout Asia out of distribution operations in Hong Kong and across Latin America from a dedicated office in Mexico City. Techcomp Europe is owned by Techcomp (Holdings) Ltd. Ordinary shares are traded on the Stock Exchange of Hong Kong Limited (SEHK) as stock code 1298.
About Scion Instruments Ltd
SCION Instruments is a leading supplier of Gas Chromatography instrumentation and solutions. Building on the legacy of Varian GC and GC-MS, SCION develops, manufactures and markets systems ranging from simple stand-alone GC through to fully configured analyzers which are tailored for specific customers' complex applications and analysis. With CompassCDS a powerful Chromatography Data System is available that brings 20 years of legacy and continuous development to your desktop. Connected to a wide range of GC and LC instruments from different vendors it provides an intuitive and application-rich user interface with industry- and function-specific add-ons to fit into any combination of laboratory and type of industry.
About AASolutions FZCo
AA Solutions is a manufacturer and supplier of Analytical Instruments accessories including high quality chemicals, calibration standards and certified references and much more for every laboratory. AA Solutions is present in the entire Middle East and Africa and focuses to deliver expertise in several fields through its headquarter in UAE, Morocco and thru dedicated business partners.
AA Solutions is a focused enterprise that has integrated many aspects of excellence and the latest available technology and quality by delivering ISO certified analyzers. We are putting sophisticated technology in a simple concept, simple to use, simple to maintain and simple to understand.