New Sales Area Manager for North and West Africa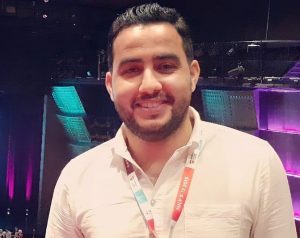 We are thrilled to announce that Zayed Baccari has been appointed as our new Sales Area Manager for North & West Africa.
Zayed will be overseeing sales in this region. In his role he will help build SCION Instruments presence in the area, and further develop our sales.
Zayed has a PHD in Organic Chemistry from the University of Paris-Sud and Faculty of Sciences of Tunis. He also has an Associate Member (AMRSC) of the Royal Society of Chemistry.
His publications on synthesis of organic products and detection of Pesticides will help Scion Instruments increase activity in several fields such as academic research and industry.
After 2 years of successful sales with Shimadzu Tunisia, he brings with him extensive industry knowledge of the Tunisian market, and a strong sales and support background. We are delighted to have him join our team.
Khalid Tafrasti, SCION Instruments CEO, said "It's great news that Zayed will be joining the SCION Instruments team. He has a proven track record within the Tunisian market where he has gained expert industry knowledge. He will be a great asset to the sales force and we look forward to working with him".
Everyone at SCION Instruments wishes him a warm welcome and the best of luck in his new position.