New Sales and Service Manager for Techcomp Middle East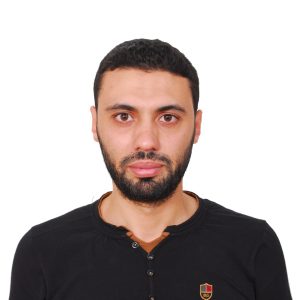 We are pleased to announce the appointment of Mohamed Debbih as our Direct Sales and Service Manager for Techcomp Middle East (TME) in Saudi Arabia.
Mohamed has a Ph.D in chemistry from the University of Science and Technology Houari Boumediene (USTHB) in Algiers. He has great experience in GC, GCMS, LC and LCMS and has previously worked for Perkin Elmer and Waters as a Service and Sales Engineer in Algeria. Due to the current COVID restrictions Mohamed was originally unable to join Techcomp Middle East, but we are now finally delighted to say that he has arrived to strengthen the company's position in the region.
SCION Instruments CEO Khalid Tafrasti, said "I am are very pleased to welcome Mohamed to SCION Instruments.  We are delighted to have a very knowledgeable and passionate Engineer join our team".
Commenting on his new role and previous experience, Mohamed said "During my PhD thesis in chromatography research at USTHB, I worked on the development of new GC stationary phases as well as development, optimisation and validation of analytical methods by HPLC providing the best solutions to the analytical problems in the field of drugs quality control.
I have also worked for over 4 years as a Field Service Engineer and Application Support at the dealer of Perkin Elmer and Waters companies in Algeria. In this role I was responsible for installations, qualification, maintenance, troubleshooting as well as user and application trainings.
Working with SCION Instruments will enable me to enhance my technical skills on chromatographic and mass spectrometry instruments as well as my skills in the optimisation of GC, GC-MS and headspace-GC methods. I am very happy to join the SCION Instruments team and progress in this new challenge".
Everyone at SCION Instruments wishes Mohamed well in his new role and look forward to working with him.