New Sales Manager appointed for the DACH Region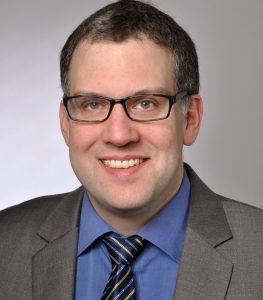 We are thrilled to announce that Markus Szameitat has been appointed as our new Sales Manager for the DACH region. Markus will be overseeing sales in this region, which includes Germany, Austria, and Swiss speaking Switzerland. In his role he will help build SCION Instruments presence in the area, and further develop our sales.
Markus has a Biological Chemistry Engineer Diploma from Mannheim University of Applied Sciences, in Germany.
He has over 11 years chromatography experience having worked with Phenomenex since 2010. During his time here, he worked in Technical Sales for Liquid and Gas Chromatography, where he was responsible for new customer acquisition. He then proceeded to work as a Business Development Manager for Eastern Europe and CIS countries, before focusing on Germany and Austria. He brings with him extensive industry knowledge, and a strong sales and support background. We are delighted to have him join our team.
Khalid Tafrasti, SCION Instruments CEO, said "It's great news that Markus will be joining the SCION Instruments team. He has a proven track record within the European market where he has gained expert industry knowledge. He will be a great asset to the sales force and we look forward to working with him".
Everyone at SCION Instruments wishes him a warm welcome and the best of luck in his new position.