SCION Instruments Appoints New International Product Manager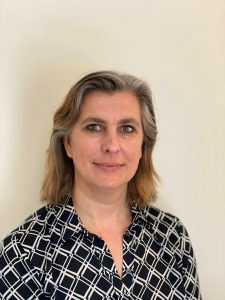 We are delighted to announce the appointment of Eveline Sluijmers-Stroosnijder as our International Product Manager for our Gas Chromatography/Gas Chromatography Mass-Spectroscopy range from 1st April. Based in our Goes, office in the Netherlands, Eveline will be responsible for product management and improving our existing SCION Instruments portfolio.
Eveline has a B.Sc. in Chemistry from Amsterdam University of Applied Sciences. Her career spans 20 years working within Chromatography and she has spent 16 years with Agilent. Eveline's extensive knowledge will enforce our team with a wide range of experience in GC and GC-MS.
Khalid Tafrasti, SCION Instruments CEO, said "I am delighted that Eveline is joining our team. Her industry expertise and product knowledge will be a fantastic asset to our company. She will undoubtedly be a forceful contribution towards the continued growth of SCION Instruments."
A warm welcome to Eveline from all the team at SCION Instruments. We look forward to working with her and wish her great success in her new position.