New Global Software Business Development Manager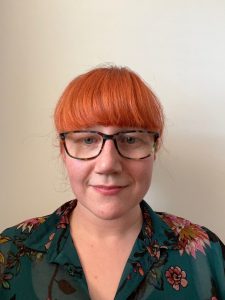 We are thrilled to announce that Anne-Marie McDonnell has joined SCION Instruments as our Global Software Business Development Manager. She will develop the sales of our CompassCDS software globally by providing sales support to our Sales Managers and Distributors.
Anne-Marie has a Bachelor of Science in Forensic and Environmental Chemistry from Dublin Institute of Technology (now TU Dublin). After graduation she moved to the UK to work in a pharmaceutical lab and from there she moved to a contract research lab specialising in cGMP/GLP method development and validation.
Anne-Marie worked her way up from Scientist to Chromatography Team Leader where she was responsible for managing a team, procurement and installation of equipment and client project management.
After 8 years in that lab she made a change and moved into sales for lab equipment which included Karl Fischer, trace elemental analysers and mercury analysers. During her time there she was the cGMP advisor for one of the suppliers and ensured all compliance guidelines were met.
Before Anne-Marie started at SCION she worked for one of the world's largest IT-providers as their Life Sciences Manufacturing Group Business Development Executive for the UK.
"I missed being involved in chemistry, so I am looking forward to moving back to an equipment based role as Software Business Development Manager."